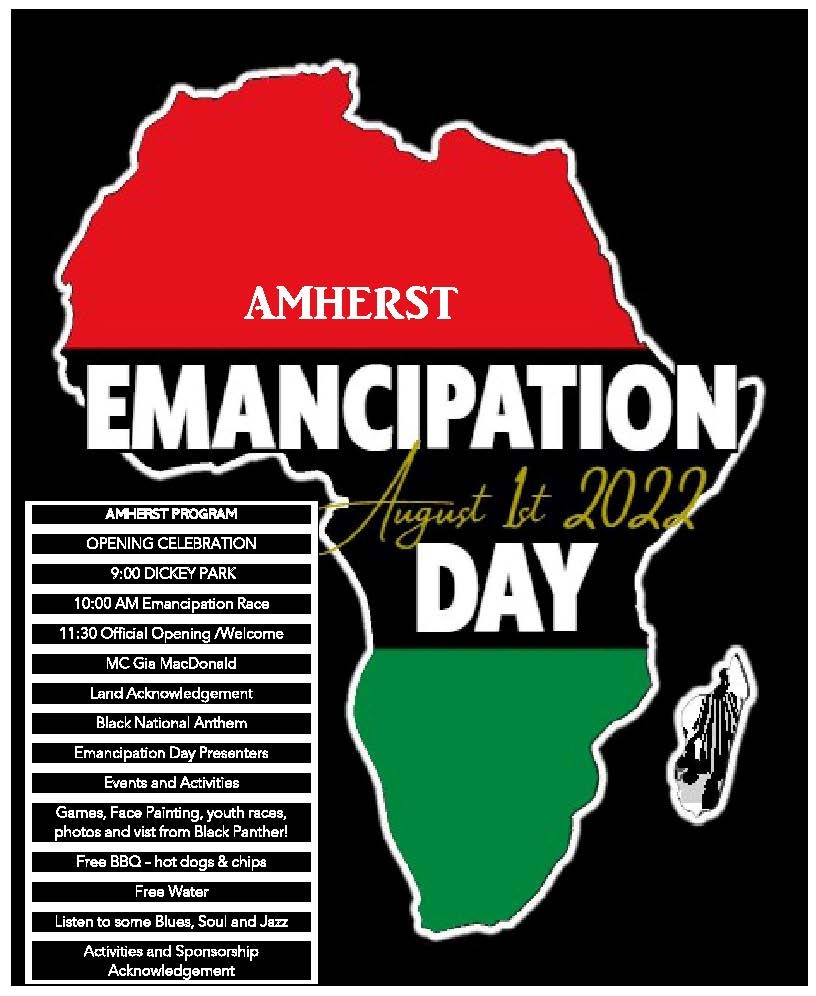 Amherst Emancipation Day
196
196 people viewed this event.
Amherst Emancipation Day celebration – thank you to our major sponsors, African Nova Scotian Affairs, Black Cultural Centre for Nova Scotia, Town of Amherst, Municipality of Cumberland and the Cumberland African Nova Scotian Association.
Emancipation Day August 1 2022- Emancipation Day is the day when the Slavery Abolition Act of 1833 became law across the British Empire, including Canada on August 1st, 1834. On this day, the practice of slavery officially ended for millions of African people and their descendants in Canada and around the world.
Dickey Park Amherst: 9am – 4 pm – August 1st, 2022
Additional Details
Venue - Dickey Park, Amherst, NS