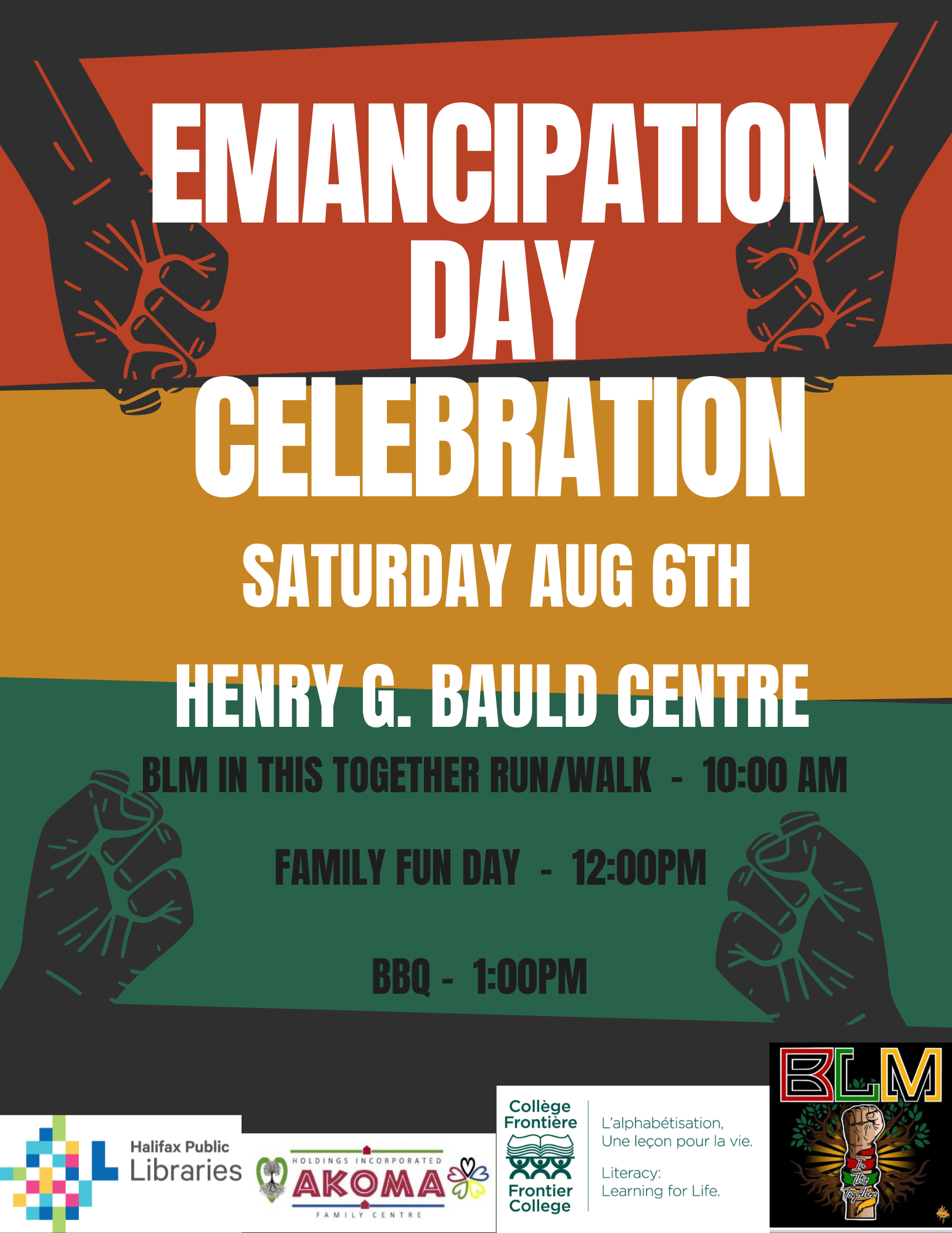 Emancipation Day Run/Walk & Family Fun Day
169
169 people viewed this event.
Despite slavery being abolished, anti-Black racism is still prevalent in our provinces and country. To honour Emancipation Day (August 1), collectively we are accepting that slavery existed in what we now call Canada. As a founder and co-organizer of Black Lives Matter (BLM) – In This TOGETHER, I wanted to look at ways to enable our group's mission statement (see below) to educate, but also create a better understanding of slavery and its implications on the social determinants of health of people of African descent.
It is extremely important to spread awareness through acknowledging but also acting on was to address anti-black racism past and present. To do so, we must acknowledge, act, and ameliorate.
The Fun Run/Walk is just one small step at MOVING forward in the right direction.
A little bit about BLM – In This TOGETHER: BLM- In this TOGETHER was formed on July 11, 2020 in Cherry Brook, Nova Scotia. This was largely in response to George Floyd's death and the means to spread awareness by unifying people to MOVE within the BLM Movement, as sitting still does nothing. The group BLM – In this TOGETHER supports the BLM Movement. This is done in contrary to the fact of everything that is going on in this world to Black people and even here in Nova Scotia. The vision is to move within the Movement and to move to dismantle inequality, racism, police brutality, and systematic racism, but also bringing awareness to the impacts of such experiences on one's overall health.
Date: August 6, 2022
Race / Run 9AM :  Black Cultural Centre – 10 Cherry Brook Road ( Start and finish race/run)
Family Fun & BBQ 12noon: Henry G. Bauld Centre – 35 Wilfred Jackson Way
Additional Details
Venue - Black Cultural Centre and Henry G. Bauld Centre