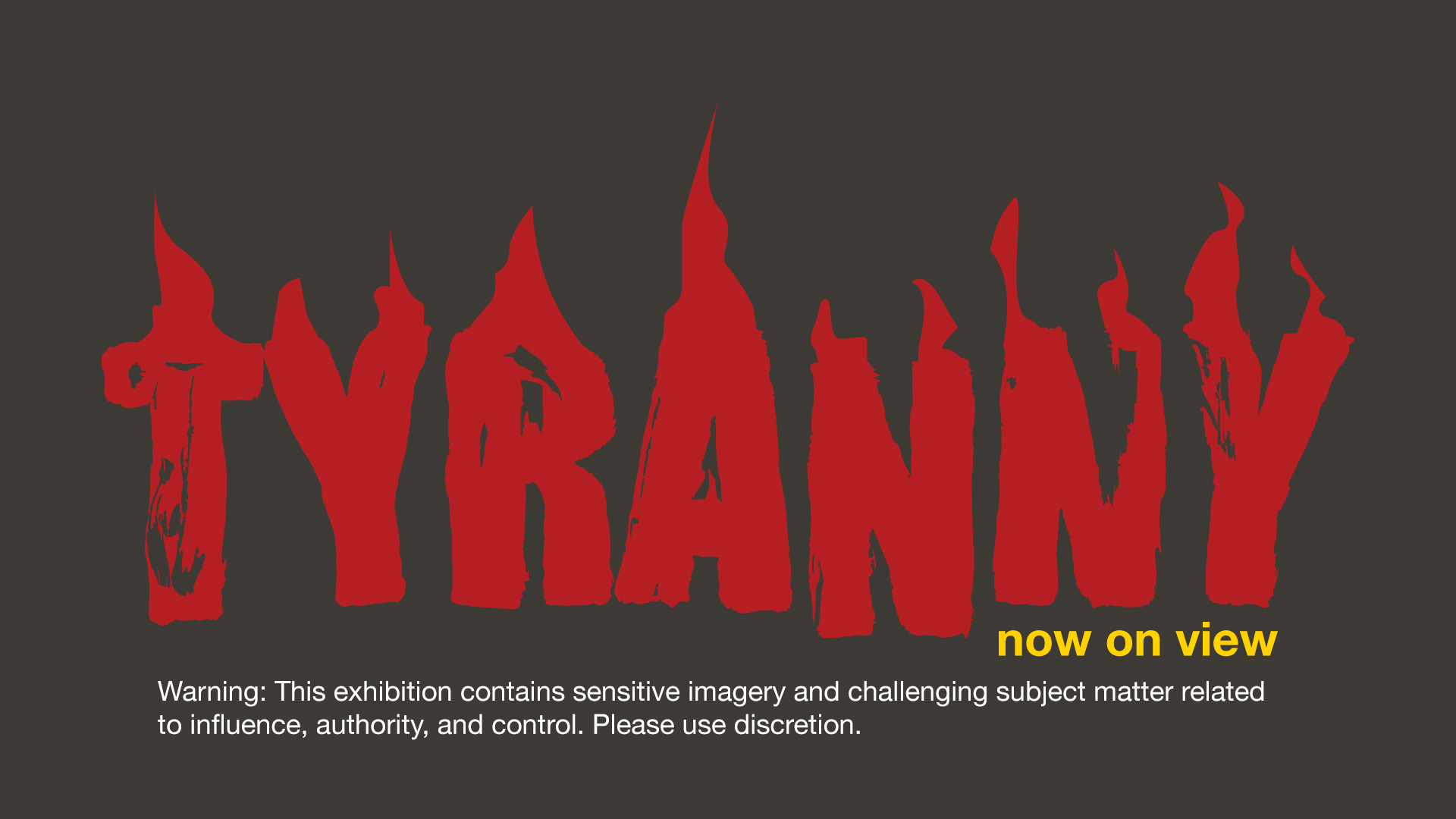 TYRANNY at the Art Gallery of Nova Scotia
192
192 people viewed this event.
TYRANNY brings together a group of contemporary artists who in unique ways confront dominant cultural narratives in the work they make. Included are examples of sculpture, installation, video, painting, and drawing that search for new and different perspectives while revealing wider truths about the world we live in.
In examining issues and concerns that are intertwined with the systems of influence, authority, and control, this permanent collection exhibition brings a fresh outlook on today's society and political landscape to the forefront. Through the critical frame of their work, the artists in TYRANNY highlight art's ability to give voice, raise awareness, and challenge the status quo.
Visitors can view Camiller Turner's Afronautic Research Lab, a futuristic reading room where you are invited to contemplate evidence of colonial Canada's links to and participation in transatlantic slavery as well as its aftermath. This project has been traveling across the country gathering local histories. This iteration of the Lab is rooted in research undertaken by the artist in Newfoundland. Afronautic Research Lab: Newfoundland meditates on 19 purpose-built slave ships constructed in Newfoundland and Labrador and the ballast used to weigh them down.
Admission to the Art Gallery of Nova Scotia is free until August 31st, thanks to the Nova Scotia government's tourism restart package.
Additional Details
Venue - Art Gallery of Nova Scotia