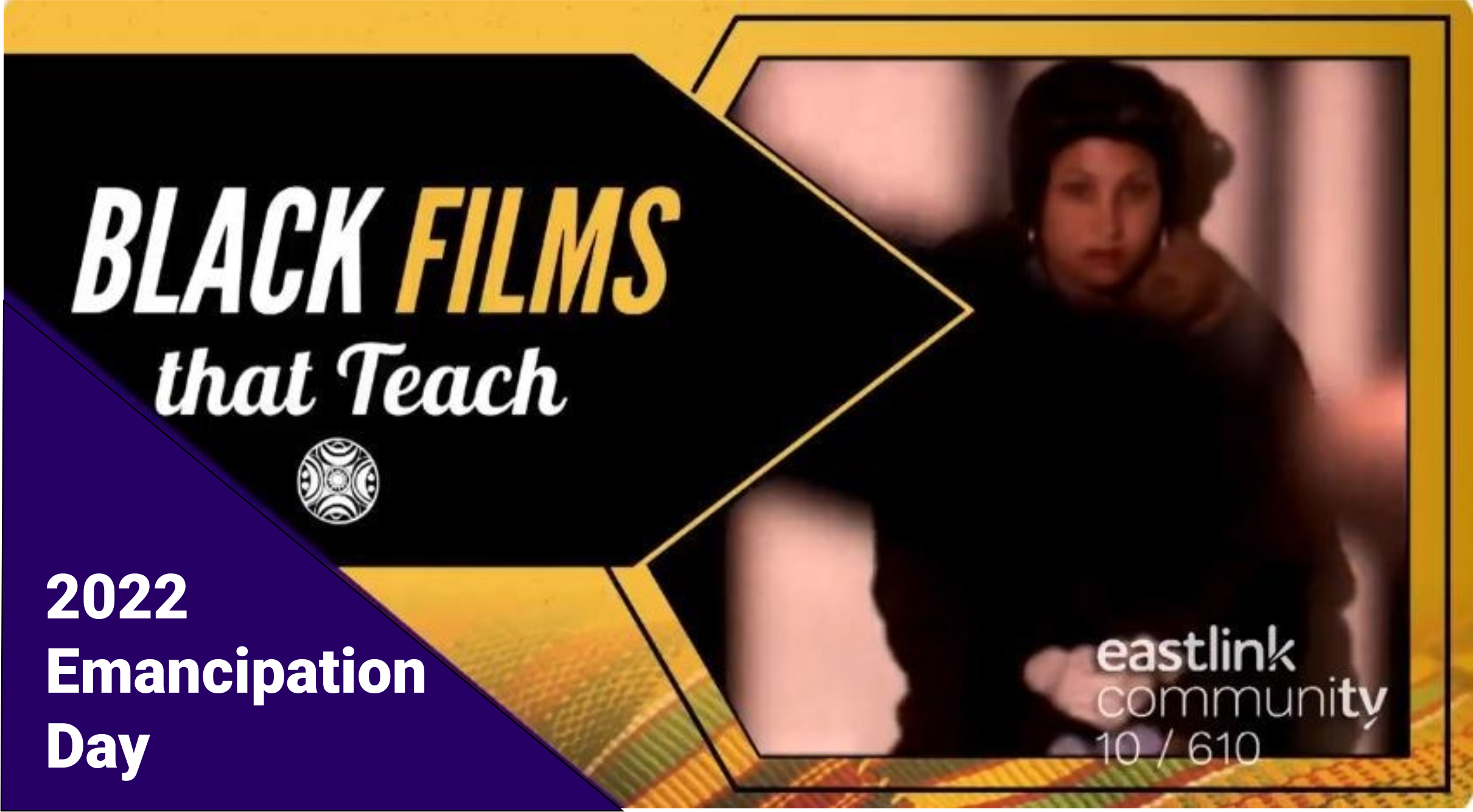 Black Films that Teach Marathon
181
181 people viewed this event.
Black Films that Teach Marathon
Eastlink Community TV has dedicated August 1st to Emancipation Day, with a day of content of Black Films that Teach. This will be aired on all their channels (Eastlink channels #10 & 610) across the country.
12:00 PM – 1:00 PM
Long Road to Justice 

Long Road to Justice: The Viola Desmond Story. Nov. 8 1946, Viola Desmond stood up against a racially segregated movie theatre in New Glasgow. Her courageous stand was a seminal event in Canada's civil rights movement.

1:00 PM – 2:00 PM
Journey to Justice 

Journey to Justice: This documentary pays tribute to a group of Canadians who took racism to court. Canada's unsung heroes in the fight for Black civil rights. Featured, among others, are Viola Desmond and Fred Christie.
2:00 PM – 3:00 PM
Sisters in the Struggle

Sisters in the Struggle: This documentary features Black women active in politics as well as community, labour and feminist organizing. They link their personal struggles with the ongoing battle to end systemic discrimination.

3:00 PM – 4:30 PM
Speakers for the Dead

Speakers for the Dead: In the 1930s in rural Ontario, a farmer buried the tombstones of a Black cemetery to make way for a potato patch. The descendants of the original settlers, Black and White, came together to restore the cemetery.

4:30 PM – 5:00 PM
Black Loyalists

Her Wisdom in Black, The Black Loyalists: At one point, Birchtown was the largest settlement of the free Blacks in North America. This film explores the roots of the racial discrimination and the hardships this community has faced.

5:00 PM – 7:00 PM
John Ware Reclaimed

John Ware Reclaimed: John Ware Reclaimed is the complex story of John Ware, a Black cowboy and rancher who settled in Alberta prior to the turn of the 20th century.
Additional Details
Venue - Eastlink Community TV